Roll over image to zoom in
Description
CURRENTLY ON BACKORDER. WILL BE AVAILABLE MID-LATE OCTOBER
Overview
Swolverine's Whey Protein Isolate contains 26 grams of ultra-pure, cold-pressed, rich and creamy, micro-filtered protein per serving.* Sourced from the happiest grass-fed cows in America, free of rBGH (recombinant bovine growth hormone), Swolverine's Whey Protein Isolate is loaded with the building blocks you need to build your athletic performance and strength.* Each scoop contains added digestive enzymes (Papain & Protease) to maximize the rate of absorption, which is key to optimizing muscle growth and post-workout recovery. We'll turn your post-workout flavored protein shake into the most exciting part of your workout!
Benefits
Increased Strength

 -
H
igh-intensity training programs require the body to utilize amino acids that help build muscle tissue. With a severe depletion of amino acids such as during strenuous activity, it is vital to supply the body with an adequate amount of protein to rebuild and recover muscle mass, in times of protein deficit. A positive balance of essential amino acids will help promote protein synthesis, to increase lean muscle mass and strength*
Optimized Recovery - Protein is crucial for post-workout muscle recovery, reducing muscle mass soreness, and getting you back on the training floor ready to work. Adding a quick digesting whey protein isolate post-workout will help optimize recovery times with faster absorption, flooding your body with the vital amino acids it needs to build more muscle, and improve performance. 
Build More Muscle - Your body needs protein to initiate protein metabolism. Protein
enables your body to build, rebuild, and repair muscle tissue, so you can stack on more gains, and build more strength. 
Boosts Athletic Performance - Proper supplementation of protein in times of amino acid deficit, will fuel your body to perform at its peak capacity, build lean muscle mass, increase strength and enhance muscle recovery.*
rBGH Free - 
 Sourced from happy cows right here in America. Free of rBGH (Recombinant Growth Hormone) also known as rBST, the dairy farms that source the milk for Swolverine's Whey Protein Isolate is derived from cows raised in a humane and natural environment. 
Ingredients
✔️Whey Protein Isolate 26g of protein per 30g scoop. 30 servings per bottle
✔️
Papain & Protease (digestive enzymes)
10 mg per serving for maximal absorption and rapid digestion 
✔️
Sweetener:
Sucralose
Less than 1g per serving
Natural Flavors 
✔️
Whey Protein Isolate 
26g of protein
 per 30g scoop. 22
 servings per bottle
✔️
ProHydrolase® (digestive enzymes)
260mg
 per serving for maximal absorption and rapid digestion 
✔️
Sweetener:

 
Stevia Leaf Extract (Rebaudioside A), and Monk Fruit Extract (
Siraitia grosvenorii
)

Clinical Studies
The Benefits Of Whey Protein Isolate Supplementation On Lean Muscle Mass, Strength, And Body Composition

 

DOWNLOAD
Nutrition & Use
SUGGESTED USE: Mix one rounded scoop of WHEY ISOLATE with 8 oz of water (preferably milk) or beverage of choice before, during, or after your workouts, for optimal results and performance.
*These statements/products have not been evaluated by the FDA. This product is not intended to diagnose, treat, cure, or prevent 
disease
Payment & Security
Your payment information is processed securely. We do not store credit card details nor have access to your credit card information.
Customer Reviews
Best protein!!
Great taste and mixes well
09/23/2021
Alex G.

United States
My favorite protein :)
I love all flavors of the whey isolate! It blends so well with my oatmeal, smoothies, and on its own! I also love that it doesn't have the processed taste that many proteins have.
09/20/2021
Leah K.

United States
Quality Product
I love this protein powder! It has a good taste that isn't too overwhelming and is something my stomach tolerates. It's higher protein and lower carb and not only that but it mixes well in my coffee. I will be buying this again.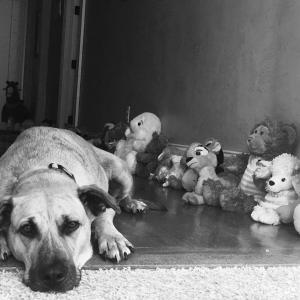 MW
08/29/2021
Mike W.

United States
Awesome
Love it! So easy to drink. Only add water.
It really is pretty delicious. We're just excited you get to enjoy it as much as we do!! Thanks for the awesome review Mike!
08/22/2021
Justin P.

United States
Great Tasting Product and Friendly Service
The product tastes great. I only use water, and it's still a treat!
Justin!! Thanks so much for the review.. So glad you're loving the protein!