Description
Overview
Swolverine's CoQ10 supplement capsules are a 100mg vegan formula, made to deliver the antioxidants and nutrients you need to power your performance and optimize your health. Coenzyme Q10, or more commonly known as CoQ10 is used by every cell in the human body and is a powerful antioxidant. CoQ10 helps produce and generate ATP more efficiently and supports heart health, delay muscle fatigue, and improve peak power output in trained athletes* 
Benefits
Studies have shown that CoQ10 supplementation may improve heart health, lower blood pressure, reduce exercise-induced oxidation, delay fatigue in athletes, and even delays signs of aging [R, R, R, R]
Improves Power Output - Clinical Trials have shown that CoQ10 supplementation significantly improves peak power production in trained athletes up to 11%* [R]
Increase Time To Exhaustion - CoQ10 can help improve time to exhaustion, during prolonged periods of exercise training* [R]
Heart Health - Your heart consumes the most energy in the human body. CoQ10 promotes healthy heart muscle energetics and cardiac contraction through improved ATP generation*  [R]
Increases Energy - The conversion of energy from the carbohydrates and fats that we consume is called adenosine triphosphate or ATP; this process fuels almost every cell action in our bodies. CoQ10 support muscle cells to become more efficient and effective at producing and using energy* [R]
Ingredients
Coenzyme Q10 (Ubiquinone) 
100
 mg per serving, 
30 soft gels per bottle
, 
$0.57 cost per serving
Payment & Security
Your payment information is processed securely. We do not store credit card details nor have access to your credit card information.
Customer Reviews
02/05/2021
Alisa T.

United States
Feeling good
I love my vitamins. I can definitely tell a significant change in my body when I take my vitamins and when I forget a day. Swolverine helps keep me in the groove. I did a stack so that I can maintain throughout the days. Highly recommend
02/03/2021
Chelsea N.

United States
daily essential!
another daily staple...multiple benefits for training as well as overall well being.
09/07/2020
John R.

United States
I recommend this product
Great for me and hypertension.
Sometimes I can really feel my blood pressure climb in workout and it feels like I'm going to overheat. I take this regular everyday, my blood pressure definitely is under better control and I can feel the difference in my workouts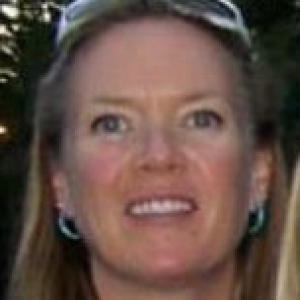 SB
08/13/2020
Susan B.

United States
Great quality
Really pleased with the quality.
Thanks for the review Susan! We're happy your enjoying the products.
Great Product
Needed to up the dose though so I order 2 at a time to save on shipping