Description
Swolverine's Vitamin C Supplement Gummies feature a delicious vegan, non-GMO, gluten-free formula packed with 250mg of vitamin C to give your immune system the boost it needs with every orange bursting bite. Subscribe to get a monthly delivery of these immune booster gummies.
Ingredients
✔️ Vitamin C (ascorbic acid) (250mg) - 278% DV Vitamin C can help support your body's natural defense and a significant role in the regulation and health of immune cells. As a water-soluble vitamin, vitamin C is not well stored within the body's tissues, that's why getting an adequate amount of vitamin C either through food or supplementation is crucial for overall health and wellness.
✔️ Pectin - a rich soluble fiber, that helps digestive health and lowers cholesterol [R].
Benefits
Immune Booster – Vitamin C acts as an antioxidant, protecting your body against free radical damage, invading pathogens, and cumulative oxidative stress. It also serves many important biological functions such as synthesizing collagen to aid in repairing wounds, maintaining cartilage, bones, and teeth. In addition to it's antioxidant effects, Vitamin C is essential in the skin's defense system. Vitamin C acts synergistically with other nutrients to increase the skin barrier function and enhance the protective activities of immune cells. It also encourages the production of white blood cells and reduces pro-inflammatory cytokines protecting the body against infection.
Eye Health - Studies have shown that vitamin C may benefit eye health, due to its antioxidant effects. Evidence shows a combination of nutrients, specifically vitamin c, e, beta-carotene, and zinc, collectively known as the AREDS formulation (age-related disease studies) may reduce the risk of developing advanced age-related macular degeneration (AMD)
Heart Health -  Numerous studies have shown that vitamin C benefits cardiovascular health, blood pressure, and cholesterol. Chronic ascorbic acid deficiency has been linked to impaired cholesterol metabolism and enhanced accumulation of cholesterol [R] 
More Information
What Are The Benefits Of Vitamin C
Clinical Studies
Nutrition & Use
Take 2 Vitamin C supplement gummies daily, preferably with food or as directed by a healthcare professional
*These statements/products have not been evaluated by the FDA. These Vitamin C gummies are not intended to diagnose, treat, cure, or prevent any disease
OH YEAH BABY
These gummies taste amazing yeah baby
Vitamin C Gummies
Love these. Recovering from renal cancer and these have really helped boost my immune system.
Best Gummies!
I love taking my gummies every morning. I work in a hospital and these are a great way to boost my immune system. Plus they taste great!
My daily C
This vitamin C looks pleasing and easy to digest. Good for immune support especially during the winter season.
Payment & Security
Your payment information is processed securely. We do not store credit card details nor have access to your credit card information.
Customer Reviews
03/28/2022
Lindsay S.

United States
I recommend this product
A staple in my routine
I love these gummies! Vit c is so Important for every day health and these gummies take it to the next level!
03/27/2022
Danika L.

United States
I recommend this product
the most delicious! :)
Besides the daily Vitamin C benefits from these gummies I just can't get over how delicious they are! :) It's hard to only eat 2 - they definitely could pass as a treat instead of a vitamin! Absolutely love!
03/27/2022
Maria L.

United States
I recommend this product
too easy
Identical to eating a little mandarin orange. Too good actually, could be a problem... What do I do if I take too many? Just buy it and add it to your immunity collection!
03/27/2022
Chelsea

United States
I recommend this product
So good!
These gummies are delicious and such an easy way to get your daily dose of vitamin C!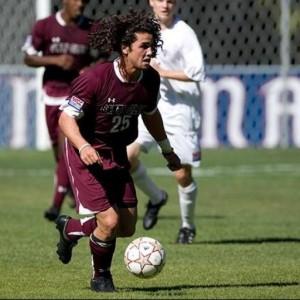 PM
03/27/2022
Phillip M.

United States
I recommend this product
Vitamin C
Best tasting easiest way to get your vitamin C !!